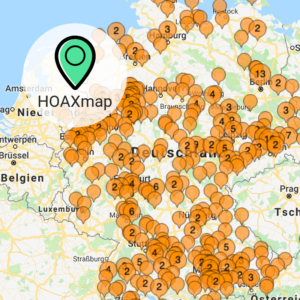 Hoaxmap
In 2016, I had the idea for a project that would visualise the many false reports circulating about asylum seekers and People of Color. My initial reason was the multitude of invented stories that were spread when large numbers of refugees came to Germany from summer 2015 on.
I have been running the project together with Lutz Helm since February 2016. It received nominations for the Grimme Online Award 2016, the journalist award "Der lange Atem" and the alternative media award.
---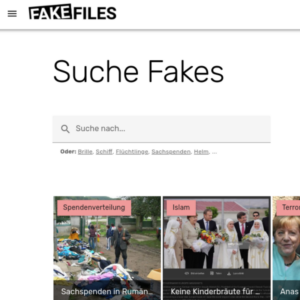 Fake Files
Fake Files is a multilingual database for fake images, videos and false statements circulating in social media and messengers. The website will track the extent to which false reports are recycled again and again and translated into other languages.
The project received funding through the Prototype Fund and will be published in 2019.